The Faculty of Humanities
The Faculty of Humanities is one of the four faculties at Stockholm University and comprises 19 departments/centres.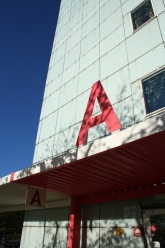 The highest governing body of the Faculty is the Faculty Board, which is chaired by the Dean. The Deputy Dean is Vice Chair of the Board.
The primary function of the Faculty Office is to provide administrative support for the Faculty and its departments.
Last updated: October 24, 2018
Page editor: Anna Frykholm
Source: Faculty of Humanities