International symposium on Literature as Knowledge/Literature as Experience
Department of Literature and History of Ideas, Stockholm University, Sweden September 28–30, 2012.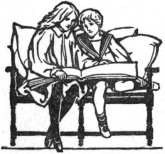 Throughout decades of modern literary scholarship, literary interpretation has been reserved for the highly competent, professional, so called "ideal" reader. Literary reading has thus long been reduced to its most audacious and analytic, but also least frequent operations. As a consequence, many questions regarding its lower-order cognitive underpinnings, such as the impact of emotion or mental imagery, remain to be explored. However common it may be to divide readers into "thinkers" and "experiencers" based on their level of literary edification, the divide is illusory. We all have a body marked by lifelong nonverbal experience to invest into the stories we read. We all have but a human cognitive apparatus to rely on when tackling the complexities of literary narrative.
Centering on the basic interrelations between readerly "thinking" and "experiencing", the symposium brings together the following scholars from the fields of literature, linguistics, aesthetics, and philosophy:
Peter Alberg Jensen (Stockholm University, Sweden)
Marco Caracciolo (University of Groningen, Netherlands)
Staffan Carlshamre (Stockholm University, Sweden)
Ellen Esrock (Rensselaer Polytechnic Institute, U.S.A.)
Elspeth Jajdelska (University of Strathclyde, U.K.)
Michael Kimmel (University of Vienna, Austria)
Karin Kukkonen (University of Oxford, U.K.)
Anežka Kuzmičová (Stockholm University, Sweden)
Martin Pokorný (Czech Academy of Sciences/Charles University Prague, Czech Republic)
Göran Rossholm (Stockholm University, Sweden)
Marie-Laure Ryan (Independent scholar, U.S.A.)
Among many other related topics, the following distinctions will be discussed:
Linguistic vs. extralinguistic aspects of literary experience
Bottom-up vs. top-down processes in literary reading
Conscious vs. pre-conscious processes in literary reading
On-line (during reading) vs. off-line (after reading) interpretation

Program (86 Kb)

Abstracts and speaker information (144 Kb)
The symposium is open to the public and all are welcome to join the discussion!
The symposium is organized by Anežka Kuzmičová and Göran Rossholm, with the financial support of the Wenner-Gren Foundations.