Brynja Sveinsdóttir, class of '14
- When I applied to the Curating Art programme I had a BA degree in Art Theory with Philosophy as a minor and a MA degree in Applied Studies in Culture and Communications, both from the University of Iceland. I did not have much work experience in the field before starting the programme since I had done my studies back to back.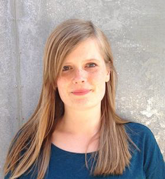 - My exam project examined narratives as a curatorial tool. My thesis, Reading Spaces, studied exhibitions as narrative platform where different mediation and interpretations of art meet. The study was conducted through exhibition analyses and by applying exhibition theory, semiotics and narrative theory. The exhibition I did for my master's examination, Tall tales, brought together Icelandic artist Edda Mac and writer Björn Leó Brynjarsson. The exhibition presented an illustrative sculpture by Edda Mac, which was echoed by stream of thought texts by Björn Leó. The texts were created as a response to the illustrative sculpture, creating an everted dialogue between written and drawn narratives.
Project manager
- As part of my programme I worked as an intern for ten weeks at Moderna Museet in Stockholm. My internship turned into a six month project based hire as curatorial assistant, where I worked on the exhibition Ett sätt att leva at Moderna Museet Malmö. After graduation, I moved back to Iceland and initially substituted as exhibition manager at the Reykjavík Museum of Photography and curated the exhibition Traces of Life with works by six contemporary photographers in Iceland.
- I now work as project manager at Gerðarsafn Kópavogur Art Museum, where I take care of the events, education and manage the museum's art collection. I have also curated exhibitions at the museum, such as Double Happiness by Katrín Elvarsdóttir and co-curated the collection exhibition Blind Date, both in 2015.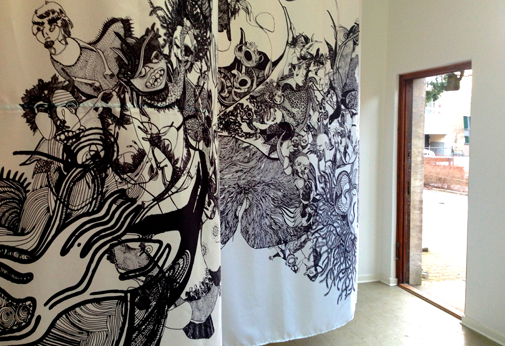 Last updated: November 8, 2017
Page editor: Karin Walford
Source: Department of Culture and Aesthetics