Imaging, curating, wording, worlding, 5 ECTS
The course is given within the Doctoral School in the Humanities by the Department of Archaeology and Classical Studies, in collaboration with the Department of English and the Department of Culture and Aesthetics. The course starts in the Spring semester 2020.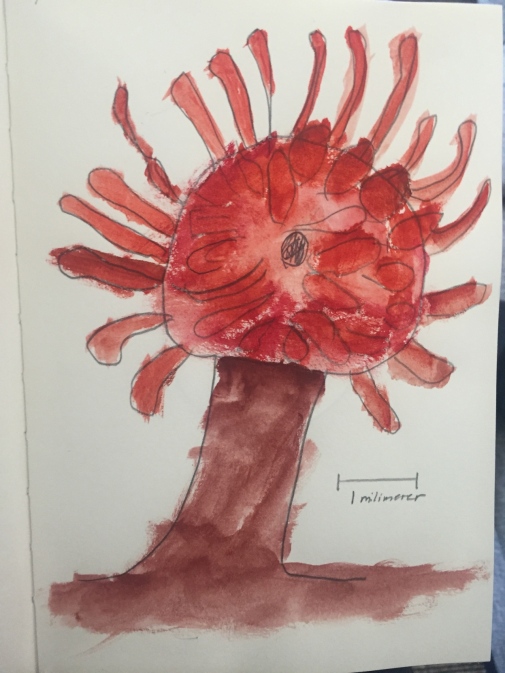 Course content
Feminism, postcolonialism, and posthumanism all use critical, creative, and affirmative methods. In what ways can research contribute to change through imagining and engaging with the environment and civic society? How to move beyond traditional criticism in order to inspire and relate to novel ways of thinking (Haraway's alterworlding)?
Taking its point of departure in questions like these, the course aims to facilitate ethical engagement through the use of different creative and innovative methods in order to develop creative skills and strategies to communicate one's research. Students will be encouraged to develop and experiment with strategies that express their own research in relation to image, seminar production, curatorship, alternative narratives/academic writing. They may also come up with ideas how the general public can be involved in and contribute to research, for instance through the development of the civic arts and citizen science.
Learning outcomes
In order to pass the course, students are expected to be able to demonstrate:
the ability to demonstrate a holistic understanding of environmental issues, including the creative arts
the ability to discuss methods that facilitate the translation of research into active citizenship
the ability to formulate strategies that express their own research within one or more of the areas of image/curatorship, storytelling/creative writing, citizens science
Practical information
The course encourages independent student work and is concentrated into two teaching blocks separated by several weeks, facilitating nonlocal student participation. The seminars are taught by an interdisciplinary team of instructors and include visiting exhibitions to examine the ways in which the Environmental Humanities can make a difference in our understanding of issues such as climate change and loss of biodiversity. Workshops encourage students to actively work with methods that emerge in the meeting between the Environmental Humanities and the creative arts.
Period: Second half of spring semester 2020 (March 23 — June 7)
Course dates: week 17, April 20–23 april, and week 20, May 11–14.
Language of instruction: English
Course director: TBA
Theme coordinator: Christina Fredengren
Course title in Swedish: Miljöhumaniora och konstnärliga uttryck i världen
The course is offered by the Department of Archaeology and Classical Studies in collaboration with the Department of Culture and Aesthetics and the English department.
The course is part of the theme Environmental Humanities.
Last updated: March 27, 2020
Page editor: Markus Huss
Source: Doctoral School in the Humanities