Gender and Method: Historiography, 5 ECTS
The theme is given within the Doctoral School in the Humanities by the Department of Ethnology, History of Religions and Gender Studies, in collaboration with the Department of History and the Department of Culture and Aesthetics. The course starts in spring 2022.
Course content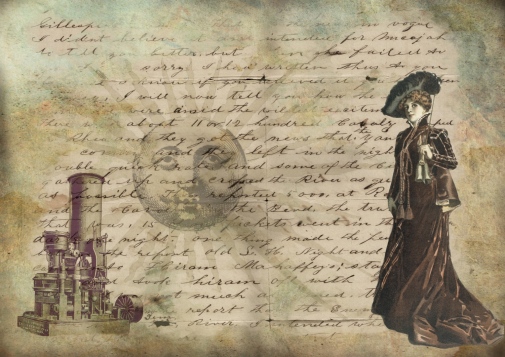 The course addresses the ways in which temporal processes are mirrored in different texts and materials; whose history is found in history books and whose history remains unwritten. A main theme is how cultural and social knowledge can be organized in epochs, events and turning points, and how this view can be analysed and problematized. The role of the archive in historical research will be highlighted. Students will be introduced to the feminist discussion of archives and the ways in which they are embedded in their historical, social and political context. During the course, the students will visit archives and work with contemporary and historical sources, printed and digital material, and do exercises in writing gender history. The course will problematize different types of source materials, how they are produced, by whom and for whom. The issue how quantitative and qualitative materials and methods can be combined is also addressed.
Learning outcomes
In order to pass the course, students are expected to be able to:
reflect critically upon sources and research design in gender studies.
independently apply and justify methodological standpoints in gender studies.
demonstrate in-depth insights regarding the dimension of time in various kinds of knowledge production.
conduct practical archive research, exercise source criticism and outline research design in gender studies.
demonstrate an in-depth understanding of how methodological standpoints facilitate the establishing of certain interpretations of historical data as knowledge.
Practical information
The course comprises the following mandatory elements: the completion of all oral and written assignments for each seminar; a field study at an archive; participation in seminars.
The course is examined through written assignments for the seminars, oral discussions, and through a critical scrutiny of methods and sources in selected research literature from different disciplines, as well as by means of a reflective written assignment based on archival studies.
The course comprises of seminars and lectures with different themes in combination with research exercises in an archive, preferable in one which has relevance for the topic of the student's thesis. The results of the archival work will be presented at a concluding seminar, which prepares the student for the final paper.
Teachers from different disciplines in the Gender Academy will participate.
Instruction is given in Swedish (or in English if required).
More detailed information about the course will be provided at a later date.
NB. The course is planned to be held on campus only.
Period: Spring semester 2022
Course dates (preliminary): 22-03-25 – 22-06-03
Language of instruction: Swedish or English
Course director and Examiner: Hélène Ohlsson
Theme coordinator: Marja-Liisa Keinänen
Course title in Swedish: Genus och metod: historiografi
The course is offered by the Department of Ethnology, History of Religions and Gender Studies, in collaboration with the Department of History and the Department of Culture and Aesthetics.
The course is part of the theme Gender, Epistemology and Methodology
Last updated: February 18, 2022
Page editor: Lars Nordgren
Source: Humanistiska fakultetsnämnden