Digital Humanities
The theme is given within the Doctoral School in the Humanities by the Department of Archaeology and Classical Studies, in collaboration with the Department of English, the Department of Linguistics, the Department of Culture and Aesthetics, and the Department of Asian, Middle Eastern, and Turkish Studies. The first course starts in autumn 2020.
Content of the theme
New digital tools are changing ways of working and thinking across the range of humanities disciplines. This research school theme is designed to support and develop the work of PhD students from diverse subject areas who wish to use a digital element in their methodology or digital sources in their objects of enquiry. It aims to open up the possibility of digitally-based research methods for students who are not yet aware of their potential for addressing current research questions or exploring new avenues of inquiry.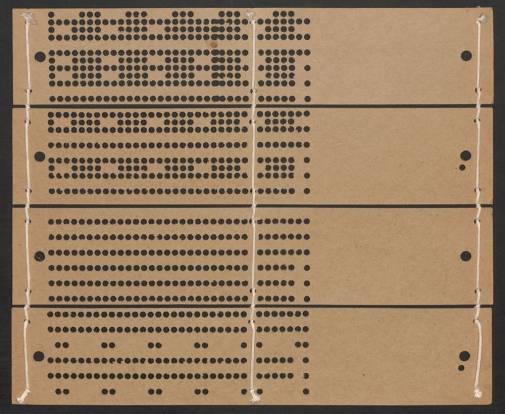 Drawing on expertise from across the university and bringing in a range of national and international collaborators, the theme aims to showcase inspiring examples of ongoing DH research, in combination with teaching on tools and methods. It offers a series of courses providing practical and theoretical range while giving students the opportunity to develop hands-on skills in digital humanities methods. Each course and the theme overall are designed to act as platforms from which students will explore how they can integrate new approaches in their current and future work.
The first course is centred around a conference event with three days of presentations and seminars with guest speakers. The course as a whole will give a wide-ranging overview of the developing field of the Digital Humanities, with the emphasis on ways in which DH tools and methodologies can inspire new critical reflections and research questions, as well as providing new approaches to old problems.
For more information on the conference, as well as registration, please follow this link.
Courses 2 and 3 provide practical introductions to a range of digital humanities tools and methods, exploring how they relate to different forms of material and research questions. Students may take both course 2 (focusing on text) and 3 (working with images, objects, spaces). Alternatively they may opt for a more specialist route, choosing between courses 2 and 3, with the option of a continuation course in their chosen area.
Course 4 will return to the research front, with the participants developing their own research ideas and strategies using DH methods. It will culminate in a colloquium for early career researchers in the field, which the students will help to plan and arrange.
NB. Course 4 has been canceled.
The courses are linked by an emphasis on connecting students with current research of international relevance which shows how digital approaches can contribute in practice to humanities-based knowledge-making and theoretical reflection. There is an ever-growing demand for digital methods in the cultural sector, witnessed by large efforts involving digitization of analogue data, construction of databases, and the application of computational methods to carry out tasks that were previously out of reach. The theme will connect with collaborators outside the university, including archives, cultural heritage institutions, and centres for DH in Sweden and internationally.
The theme is taught in English. Written work may be submitted in English or Swedish.
Year one: Autumn 2020–Spring 2021
Course 1 gives an overview of current research and debates in digital humanities. It aims to show how new digital tools are giving rise to methodological, epistemological, and ontological reflection across humanities disciplines. The central event is a three-day conference with presentations from invited speakers carrying out current research projects in national and international DH contexts. The presentations will be followed by seminars with the speakers for the course participants. Assessment will be through a learning journal which participants can link to their developing research interests.
The aim of the course is to introduce fundamental skills and critical issues in computational analytics of text. Students will learn key theoretical concepts and methods, and gain hands-on experience with relevant tools. The course will start with text processing in the Unix command-line environment, and will cover topics including regular expressions; frequencies, occurrences and co-occurrences; annotation using manual and machine learning methods; mining of textual data; corpus search and analytics; and ethics, integrity and copyright. The seminars will take place in a computer room. No technical skills are required at the outset.
For students who want to develop their skills in this area further, there is the option of a 5 credit continuation course in the autumn semester 2021.
Year two: Autumn 2021–Spring 2022
This aim of this course is to introduce fundamental skills and critical issues in computational analytics of space, images and objects. Students will learn about key concepts and debates in the digital humanities and gain hands-on experience with relevant tools and techniques. They will also consider the epistemological implications of data-driven analysis and its possible limitations. The teaching will be conducted in the form of seminars, including a series of invited speakers. No technical skills are required at the outset.
Continuation courses from course 2 and course 3, 5 ECTS, Autumn 2021
Students may choose to take an extra 5 credit continuation course building on either course 2 or course 3. Participants will work in consultation with an advisor to develop their chosen skill sets on the basis of the needs and potential they identify during course 2 or 3.
Course 4: Digital humanities: workshop, 5 ECTS, Spring 2022
In this course, students will develop, present, and critically evaluate their own research idea making use of the knowledge and skills gained from courses 1, 2, or 3. The research idea may be an approach which the student wants to use in their current work, or a seed for future research. In consultation with an advisor, they will draft and submit a brief written research proposal.
NB. Course 4: Digital humanities: workshop has been canceled.
Contact
The theme coordinators are Alison Klevnäs, Anna Dahlgren, and Ewa Machotka.
Contact: Alison Klevnäs, Department of Archaeology and Classical Studies.
Last updated: December 6, 2021
Page editor: Lars Nordgren
Source: Doctoral School in the Humanities