Themes and Courses of the Doctoral School, 2020/2021
In the academic year 2020/2021 the Doctoral School in the Humanities offers two new themes and four free-standing courses. In total 12 different courses are offered throughout the year. As usual, all courses are offered free of charge, and they are open to all who are admitted to studies on PhD-level, regardless of faculty or university.
Two new themes starting in autumn 2020
In the autumn semester of 2020 two new themes are offered by the Doctoral School in the Humanities: Digital Humanities and Gender, Knowledge and Methodology. The two themes are offered in English and run over a period of four semesters.
Digital Humanities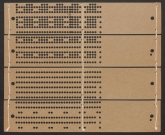 Digital Humanities is the interdisciplinary academic field which develops, applies, and critically assesses computational methods and technologies in the humanities. This theme will give a wide-ranging introduction to current research in the digital humanities arena, with emphasis on digital methods and their practical applications and theoretical implications. Participants will have opportunities to develop applied skills relevant to their own projects, as well as reflecting on ethical issues and on how digital technologies impact research and knowledge-building.
Gender, Knowledge and Methodology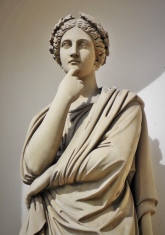 The theme Gender, Knowledge and Methodology introduces international research on feminist epistemology and methodology in order to broaden the PhD education and contribute to a high quality and topicality. A principal aim is to illuminate the interconnections between epistemology and methodological issues and contribute to critical reflexivity in the humanities. Three methodological strands in the feminist tradition that are applicable across a wide range of disciplines are given particular attention: creative academic writing, ethnography and historiography.
Two current themes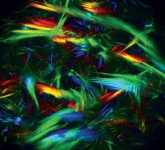 The theme The Dynamics of Multilingualism begins its second year with the course Dislocations. The course is the first in a pair of two, and addresses issues relating to the displacement and separation resulting from increased mobility and its consequences both in terms of social and linguistic categories, such as "semi-lingualism", and different linguistically creative approaches to resistance and diversity. Within the course, students will explore different issues through empirical analysis of data related to various language phenomena.
The fourth current theme, Space and Place in the Humanities, does not accept new admissions to the remaining two courses.
Free-standing courses 2020/2021
Autumn semester 2020
The Philosophy of the Cultural Sciences (7.5 hp). The course provides an opportunity for reflection on methodological and philosophical aspects of research in the humanities. Students are expected to present their projects in class, from a methodological perspective, and the course content will to some extent be tailored to the specific interests of the group.
Humanioras kunskapsproblem (7.5 hp). Vad gör humanistens arbete angeläget? Hur kan vi beskriva vår forskning på ett problemdrivet sätt? Syftet med kursen är att träna deltagarna i att formulera hur deras forskningsproblem är situerade i vetenskapliga, kulturella eller politiska sammanhang. Tre situerade fenomen står i fokus: forskningsfrågors formande, teoriers betydelse och metoders inflytande. (The course is only offered in Swedish.)
Spring semester 2021
Academic Writing for Publication (7.5 hp). The overarching aim is to improve the participants' academic writing skills in English in order to facilitate publication output in international peer-reviewed journals. The course is tailor-made and takes into consideration the different professional needs of researchers, their heterogeneous linguistic and academic backgrounds, and variation in English proficiency levels.
Humanioras vetenskapsfilosofi (7.5 hp). Kursen ägnas åt metodologiska och filosofiska problem som är av särskild vikt just för humaniora, till exempel rörande mening och tolkning. Observera att kursen också ges på engelska under HT2020. (The course is offered in Swedish this semester.)
Last updated: March 3, 2020
Page editor: Lars Nordgren
Source: Doctoral School in the Humanities