Dynamics of Multilingualism: Encounters and Entanglements, 7,5 ECTS
This course is offered by the Department of English in collaboration with the Department of Swedish Language and Multilingualism, Centre for Research on Bilingualism, as a part of the Doctoral School in the Humanities. The course is offered during the autumn semester of 2022.
Course content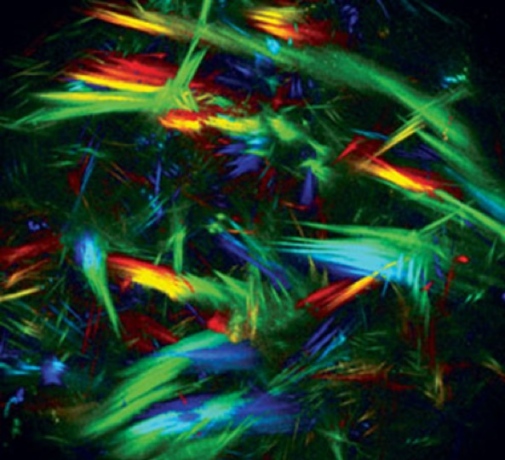 The overarching aim of the course is to address the need for a multidisciplinary approach in relation to the global challenges of increased mobility and multilingualism. The course deals with language in motion and people's ability (or lack thereof) to construct new identities and communities through language under current global conditions. Students work with and apply different theoretical frameworks, including poststructuralist, postcolonial, and posthumanist approaches, discourse analysis, Bourdieu's field theory, linguistic ethnography and linguistic landscapes in multidisciplinary contexts.
'Dynamics of Multilingualism: Encounters and Entanglements' introduces participants to different theoretical and methodological frameworks in order to investigate the complexities regarding identity, corporeality, language, place, ethnicity and other differences in relation to the new global zones of contact. The course addresses how these issues can be discussed in terms of 'turbulent ontologies', that is, how different phenomena are constituted and evolving sometimes together but also discretely. Research questions include the emergence of global linguae francae, linguistic landscapes, multilingual education, as well as issues relating to the displacement and separation resulting from increased mobility.
Guest speakers include Kathleen Heugh, University of South Australia, and Adrian Blackledge, University of Stirling.
This course is followed by the course Affinities and Affordances in the spring semester 2023. The two courses are related in terms of the main theme and theoretical approach, but each seminar and speaker deal with a different topic. There will be two different guest speakers in each course.
Learning outcomes
For a grade pass on the course, students should be able to:
work scientifically in an interdisciplinary dialogue and peer review around the analysis of authentic language material
critically examine existing theoretical frameworks within their respective disciplines
apply and critique the theoretical frameworks discussed in the course in order to relate meaningfully to specific research questions relating to language and globalisation in their respective disciplines
propose an independent research project within a subject area related to the course content in a theoretically and methodologically insightful manner
Previous experience
The course generally attracts students from the language departments but also from Ethnology, Education, Sociology, Social Anthropology, and so on. In previous editions, it has attracted participants from other Scandinavian universities and our CIVIS network of 9 European universities. The international component of our previous courses has been highly appreciated and is essential for the type of research issues explored within the scope of the course.
Here are some students' comments from previous editions of 'Dynamics of Multilingualism' (2016-2021):
"Great teaching, great guest speakers and fascinating content and reading. A well-conceived course."
"This was the best course I have taken so far at SU!"
"It is a good interdisciplinary course that provides a lot of different topics, approaches and concepts that can be useful, not only for the dissertation project, but also in general."
"Allows for experimenting with notions beyond one's PhD project."
"A nice and supportive learning environment and a good opportunity for me to engage with new and more established scholars in the field."
"Extremely satisfied! Everything i.e. organization-wise and content-wise was very well-thought and I am glad I participated."
"The examination through presentations and essay work is motivating."
"I have really enjoyed the fact that my peers have been from so many different countries."
"For someone who wants to develop theoretical thinking of multilingualism, who wants on-going feedback, and possibility to work on own research in an informed way."
"The experience, knowledge and connections of the two course organisers and teachers made this into the most enjoyable and rewarding (set of) course(s) I have done as part of my PhD programme ... It's been great!"
Practical information
The following compulsory components will be included: completion of all tasks, including short written reflections on assigned readings ahead of each seminar; presentation of a research proposal at a mini conference at the end of term; seminar participation.
The course is examined through shorter written assignments and presentation of a research proposal at a mini-conference at the end of the course.
Teaching activities include lectures, seminars, tutorials and a mini-conference.
The course is offered in English.
NB. The course is offered online.
Period: 2022-08-29 - 2022-11-16
Course dates: September 14 – November 9 (see full schedule below)
Language of instruction: English
Course director: Maria Kuteeva
Course title in Swedish: Flerspråkighetens dynamik: Encounters and Entanglements
The course is offered by the Department of English in collaboration with the Department of Swedish Language and Multilingualism, Centre for Research on Bilingualism.
Last updated: November 1, 2022
Page editor: Lars Nordgren
Source: Doctoral School in the Humanities