Meeting with Ciro Gomez, Brazilian Presidential Pre-candidate
The event was organized by the Brazilian Chamber in Sweden (Brazilcham Sweden) and the Institute of Latin American Studies, inviting the top names at the presidential polls to a series of talks.
The event had as special guests, Roberto Claudio - Mayor of the City of Fortaleza, and Johan Hassel - International Secretary for the Swedish Social Democratic Party.
Date: Tuesday, May 15th, 2018.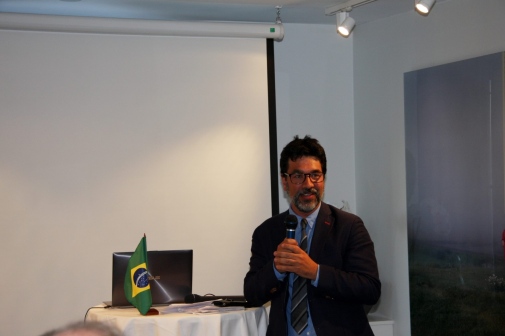 Last updated: May 17, 2018
Page editor: David Garcia Lopez
Source: Institute of Latin American Studies