No se mata la verdad (The truth shall not be killed)
EVENT
Date:
06 November 2018, 6.00 PM
-
06 November 2018, 8.00 PM
Venue:
Latin America Library - hus B, plan 5 - Frescati
Film and talk with Mexican filmmaker Témoris Grecko
About the movie
War correspondent Témoris Grecko returns from Syria to Mexico amidst rising violence and chronicles the three bloodiest years for Mexican journalists in recent history, 2015-2017. He investigates assassinations of journalists throughout the country and reports on the silence zones in the border with the United States where traffickers rule and political persecutions threaten those who dare to speak out.
Director:

Témoris Grecko

Genre:

Documentary

Production year:

2018

Duration:

105 min
About the director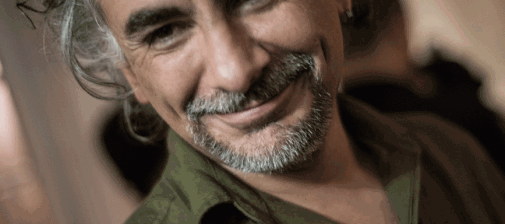 Témoris Grecko is an independent journalist who has written stories from 91 countries and territories and has completed three round-the-world trips. He wrote and produced two feature documentaries: "The truth shall not be killed" and "Watching them die". Témoris has published five reportage books and participated in the 2016 multimedia project "The 12 poorest Mexicans. The B side of the millionaires list", which includes a book, 12 short videos and 12 photo galleries. He is currently a columnist for Aristegui Noticias and contributes regularly to magazines Proceso, Newsweek and Vice News, as well as to dailies El Universal (Mexico), La Nación (Buenos Aires) and El Periódico de Catalunya (Barcelona), among others.
Moderator: Paola Sartoretto: Post-doctoral researcher at LAI
Language: the film is in Spanish with English subtitles, the talk following the film will be in English.
Follow the talk here
The broadcast/talk will start around 7:15 p.m.
Join from PC, Mac, Linux, iOS or Android: https://stockholmuniversity.zoom.us/j/118318259
Meeting ID: 118 318 259
Organisers: Institute of Latin American Studies, Panorámica Filmfestival, Embassy of Mexico in Stockholm, Latinamerika i fokus
Contact: Paola Sartoretto
No registration required