The experts' best book tips for corona times
For many the corona epidemic means more time to yourself and with limited contact outside. Reading can be a companion and a way to gain new perspectives. Four literature experts from Stockholm University give their best book tips in the times of the coronavirus.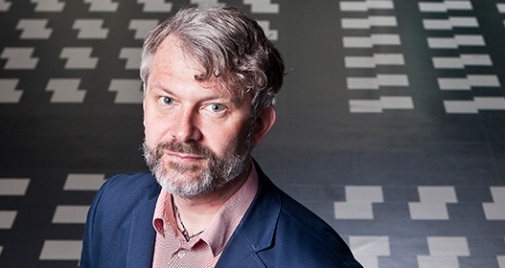 Joakim Wrethed
Senior Lecturer in English specialising in Irish literature, primarily the writer John Banville. He also researches the modern novel in English more generally and is interested in eco-criticism, media studies, world literature and technology in relationship with English-language literature.
Tip 1

Emily Dickinson, The Complete Poems of Emily Dickinson

"In these times of the coronavirus we must spend more time in tight social circles and possibly more by ourselves. So, it's good to remind ourselves that the largest world lies within us. Emily Dickinson barely left her bedroom, but there's a lot that you can discover without dashing about the globe, judging by her poetry. When death is tangibly at our side, Dickinson can make for comforting reading."

Tip 2

John Banville, The Book of Evidence

"A philosophical thriller. A very tightly constructed book that you don't put down readily. Excitement, dark humour and intellectually challenging, all in the same book."

Tip 3

Edward St Aubyn, The Patrick Melrose Novels

"The five books together form a huge pile of bricks, but you can read one at a time and breathe a little (at a coronavirus-appropriate distance, of course), and take a walk before starting the next one. You'll often laugh, but with a disconcerting sensation in the pit of your stomach because of the novel's dark background. But don't worry. There's always light at the end of the tunnel. If you want to cheat a bit, watch the TV series with Benedict Cumberbatch as Patrick Melrose."
Elina Druker
Professor of Literature specialising in children's and young adult's literature. She's particularly interested in its relationship with different media. Research focus: issues surrounding children's literature, modernism and the avant-garde.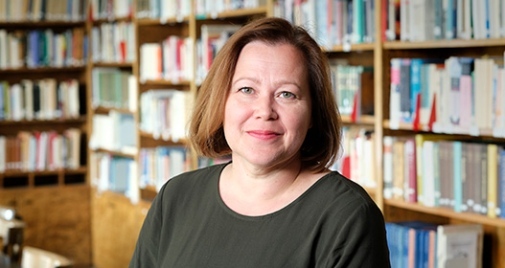 Tip 1

Currently not in English.

Anna Höglund, Om detta talar man endast med kaniner (2013) (Things you only talk about with rabbits)

"Things you only talk about with rabbits" is a gripping story that depicts feelings of isolation and being different but longing for a community at the same time. Höglund uses collage techniques, photography and painting, and her lyrical text has an impressive assuredness of tone alongside her precise illustrations. This is a fantastic story that defies categories and can be enjoyed by both young people and adults."

Tip 2

Heena Baek, Cloud Bread (2011)

"What happens when you eat bread made for clouds? Heena Baeks, a Korean illustrated-book artist, is this year's ALMA prize laureate and her celebrated, breakthrough work Cloud Bread is a hopeful tale about a family that eats heavenly bread made of clouds which gives them the ability to fly. Cloud Bread playfully tells a story about miracles happening in the dreary day-to-day that grow out of caring of each other, but the book also explores new, experimental storytelling techniques where photography is a central expressive means."

Tips 3

M.T. Anderson, Feed

Young adult's literature can sometimes, with frightening accuracy, reveal the structures of the adult world and society, their limitations and vulnerabilities. M.T. Andersson's cult novel 'Feed' does just that. Satire is used rhetorically to depict a sick and distorted world through the eyes of the teenage protagonists. It provokes thoughts on freedom, control, and the individual's place in society, and much of its vision is frighteningly close to reality. If you dare to read a dystopian novel these days, read Feed!
Per-Olof Mattsson
Literature expert specialising in Nordic literature from the interwar period.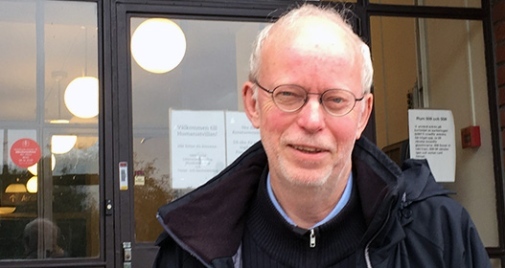 Tip 1

Susanna Alakoski, Cotton Angel

"I can warmly recommend this novel now when we have time to read and contemplate the dramatic history of the 20th century. Susanna Alakoski has started on a sweeping narrative about the hundreds of Finnish people who came to Sweden to work in industry and healthcare. The first part, 'Bomullsängeln' [Cotton Angel], takes place in the Vasa region. The story is from the perspective of Hilda and at the end she immigrates to Sweden. It's a gripping depiction of something that should have been an obvious subject for earlier novels. Now, finally, Alakoski has taken it on. I will keep an eye out for the next part."

Tip 2

Goran Vojnović, The Fig Tree (trans. Olivia Hellewell) (2017)

"The war in the form Yugoslavia has inspired many novels, most recently by the Slovenian author Goran Vojnović. The Fig Tree shows once again the merciless logic when cynical politicians manipulate history and people's conceptions of ethnic belonging. (There's also a good novel about the war written by a Swede: Sista kulen sparar jag åt grannen [I'm saving my last bullet for the neighbour] (2008))."

Tip 3

Per Anders Fogelström, City of my dreams (translated by Jennifer Brown Bäverstam 2000)

"This book is the first part of five and presents two phenomena in one: Stockholm's development into a big city and the rise of the labour movement in Sweden. It is one of the most read Swedish novels. Most swedes have read it in school. There is only one other work that can compete with it and that is Vilhelm Moberg's epic "Unto a good land", about Swedish emigration to the United States. "City of my dreams" is a central story about Sweden and Stockholm from the end of the 19th century onwards. A memory: When I was a kid, it was broadcast as radio theatre with the author himself as a storyteller. It was always broadcast after lunch on Sundays. I was then always told to be quiet, by my otherwise very kind father. The story in City of my dreams is always worth reading about!"
Maria Andersson
Senior Lecturer in Literature. Her research focuses on Swedish children's and YA literature and female authorship, preferably from the margins of literary history.
Tip 1

Tove Jansson, Moominvalley in November (1970)

"Hemulen woke slowly and began to recognise himself, and then wished he had been someone he didn't recognise…." After weeks in corona isolation it's easy to share Hemulen's weariness in Moominvalley in November, but for someone looking for humorous and comforting reading in a catastrophe, it's hard to beat a Moomin book."

Tip 2

Julie Otsuka, The Buddha in the Attic

"Whenever someone asked me for book tips the past couple years I answered: The Buddha in the attic. The novel uses the first-person plural to tell a story about Japanese women who went to the US in the early 1900s to marry men they never met and then end up following them into the internment camps during WWII. It's a story about collective experience and individual fate at the same time, written in breathlessly beautiful prose."

Tip 3

Shirley Jackson, The Haunting of Hill House

"Four people are in a haunted house for a parapsychology experiment, but is it the house that's haunted or are they haunting the house? Jackson's gothic classic is eerie, tragic and impossible to put down, so make sure you have time for binge-reading when you open it."