Scandinavian insights on feminism and performance now available in English
Tiina Rosenberg's latest book "Don't be Quiet, Start a Riot: Essays on Feminism and Performance" is freely available in English through open access publishing at Stockholm University Press.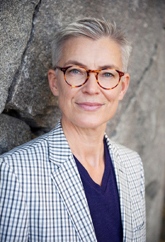 Tiina Rosenberg's latest publication is an open access book of essays, permitting the immediate dissemination of her research on the Swedish Performing Arts to the English-speaking world.
The collection investigates elements of the human voice and performance, and their implications for gender and sexuality.
"I hope that publishing these essays in an open access format will allow a wide audience to share the insights of Scandinavian research on gender - including gender and sexuality," says Tiina Rosenberg.
The chapters address affect, pleasure, and memory in the enjoyment of musical and theatrical performance. Rosenberg also examines contemporary feminist performance, anti-racist interventions, activist aesthetics, and political agency with regard to feminist and queer interpretations of opera and theatre.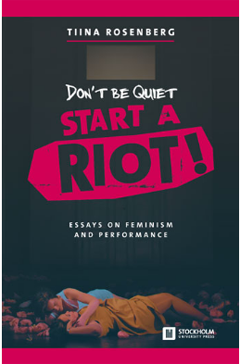 Context of broader developments
The topics of the essays are set in the context of broader developments within gender and queer studies, and the feminist movement, by highlighting contributions of important artists who draw from the above to create performance.
Don't be Quiet Start a Riot: Essays on Feminism and Performance by Tiina Rosenberg is the first volume of the Stockholm Studies in Culture and Aesthetics, a peer-reviewed series of monographs and edited volumes published by Stockholm University Press.
This book will be welcomed by opera and theatre lovers, students, academics, and the wider public that is interested in the performing arts and its queer feminist potential.
Author
Tiina Rosenberg is professor of Theatre and Performance Studies at Stockholm University, Sweden. She has also taught gender studies, and frequently speaks on cultural policy, equality, democracy, and human rights.
How to access Don't be Quiet Start a Riot
At the Stockholm University Press website (GIVE URL HERE) you can download an ePub or pdf-file that allows you to read the book online or access it on multiple devices. You may also order a print copy of the book through the website.
About the publisher Stockholm University Press
Stockholm University Press (SUP) is an open access publisher of peer-reviewed academic journals and books. We aim to make journals and books affordable, and to give them the widest possible dissemination, so that researchers around the world can find and access the information they need without barriers.