Rikard Hoogland about Lars Noren and Jon Fosse in new article
Rikard Hoogland, associate professor of Theatre and Performance Studies at the Department of Culture and Aesthetics, has written an article in the new anthology Contemporary European Playwrights, eds. Maria M. Delgado, Bryce Lease, Dan Rebellato (Routledge).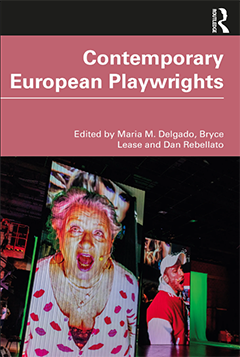 Lars Noren and Jon Fosse are frequently described as the most important Scandinavian playwrights since August Strindberg and Henrik Ibsen. In this chapter, the Rikard Hoogland argues that in the field of European theatre, there are theatres, festivals, magazines, directors and actors that are particularly important in achieving visibility. He highlights what has been written about Noren and Fosse in the German publication Theater Heute, which has a key position when it comes to introducing new trends and playwrights in continental Europe. Even though, unlike Noren, Fosse was at first reluctant to write for the stage, he secured a place in the Norwegian theatre somewhat faster than Noren in Sweden.
Among the authors are Maria Delgado, Hans Thies Lehman, Karen Jürs-Munby, and Peter M. Boenisch.