New book about travelling images
Anna Dahlgren, Professor of Art History at the Department of Culture and Aesthetics, har written the new book "Travelling Images. Looking Across the Borderlands of Art, Media and Visual Culture (in the series Rethinking Art's Histories", Manchester University Press, 2018).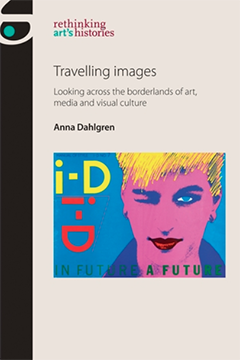 Images move. They travel, migrate and transform, disappearing and reappearing in time and space through reproduction, copies, approriations and re-use. The processes involved in these movements are fascinating in their own right, but they also have significant implications for our understanding of art and art historical narratives.
This book provides a critical examination of travelling images in the borderlands of the art world. Through four in-depth case studies – on photocollage, advertising, fashion and journalism – it investigates relations and exchanges between visual art and vernacular mass culture from the 1870s to the present. Merging perspectives from art history and visual culture studies with media studies, it combines a focus on the individual case with a focus on processes and systems, continuities and ruptures, and alternative histories. What emerges is not only a social biography of images but also, on a more profound level, a biography of the very idea of art.