New book about film music by Tillman
Joakim Tillman, Associate Professor in musicology at the Department of Culture and Aesthetics, is one of two editors of the new book Contemporary Film Music: Investigating Cinema Narratives and Composition, at Palgrave Macmillan.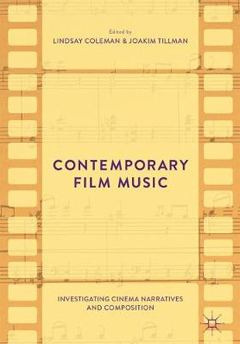 The purpose of this book, through its very creation, is to strengthen the dialogue between practitioner and theorist. To that end, a film academic, a composer, and a composer/musicologist have collaborated as editors on this book, which is in turn comprised of interviews with composers alongside complementary chapters that focus on a particular feature of the composer's approach or style, written by a musicologist or film academic who specializes in that particular element of the composer's output. In the interview portions of this book, eight major film composers discuss their work from the early 1980s to the present day.
Practical considerations
The focus is on the practical considerations of film composition, the relationship each composer has with the moving image, technical considerations, personal motivations in composing, the relationships composers have with their directors, and their own creative processes.
Contemporary Film Music also explores the contemporary influence of electronic music, issues surrounding the mixing of soundtracks, music theory, and the evolution of composers' musical voices.
Coleman coeditor
The coeditor of the book is Lindsay Coleman, film academic and an independent documentary producer.
Joakim Tillman has written the article Solo Instruments and Internal Focalization in Dario Marianelli's Pride & Prejudice and Atonement.
Last updated: August 17, 2017
Page editor: Joanna Bong Lindström
Source: Department of Culture and Aesthetics