New article by Tiina Rosenberg
Tiina Rosenberg, professor of Theatre Studies, har written an article in the new book Performance, Feminism, and Affect in Neoliberal Times.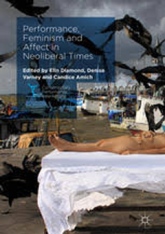 The name of the article is "My Cunt, My Rules. Feminist Sextremist Activism in Neoliberal Europe", pages 117–130.
The editors are Elin Diamond, Denise Varney and Candice Amich, New York: Palgrave MacMillan, 2017.
Last updated: May 22, 2017
Page editor: Joanna Bong Lindström
Source: Department of Culture and Aesthetics