New article by Anezka Kuzmicova
Anezka Kuzmicova (Literature) is first author of a new article published by "Convergence: The International Journal of Research into New Media Technologies".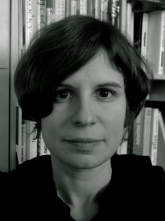 Entitled "m-Reading: Fiction reading from mobile phones", the article discusses the changes brought about by smart mobile phones in where and how readers engage with literature. The article is co-written with Theresa Schilhab, professor of neurobiology at Aarhus University, and Michael Burke, professor of rhetoric at Utrecht University.