New article by Anezka Kuzmicova
Anezka Kuzmicova, researcher in Literature at the department, is the first author of a new article published in Language and Literature.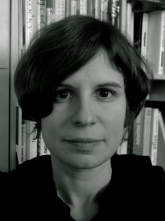 The article reports an empirical reader response study into the much debated link between literary reading and empathy, conducted in collaboration with Anne Mangen, Hildegunn Støle, and Anne Charlotte Begnum, University of Stavanger.
Participants read versions of a short story by modernist author Katherine Mansfield. One group read the original story, while the other read a 'non-literary' version produced by Terje Torkildsen, an established author of suspense fiction for young adults.
The non-literary version elicited significantly more explicitly empathic responses than the original story. This finding stands in contradiction to accepted assumptions in recent research, but can be assimilated in other models of literariness and affect in literary reading.
Last updated: May 29, 2017
Page editor: Joanna Bong Lindström
Source: Department of Culture and Aethetics