Boel Westin in BBC World Forum
Boel Westin, Professor Emeritus of Childens Literature at the Department of Culture and Aesthetics, is one of the guests in the latest episode of BBC World Forum, about Tove Jansson.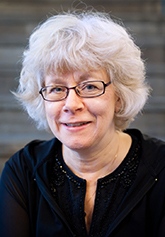 Host Rajan Datar leads a discussion about the life and works of Finnish-Swedish author, illustrator and painter Tove Jansson. The other guests are Sophia Jansson (Tove Jansson's niece), British children's author Philip Ardagh, and Mayumi Tomihara - an expert on Tove Jansson from Tokyo's Sacred Heart University.