Total Mediation and/as Terrorism in the 21st Century
EVENT
Date:
08 November 2019, 9.00 AM
-
08 November 2019, 11.00 AM
Venue:
The Auditorium, Department of Culture and Aesthetics, Manne Siegbahn Buildings, Frescativägen 24E.
Welcome to an open lecture on mediation and mediality lead by media theorist Richard Grusin. Richard Grusin is Professor of English and Director of Center for 21st Century Studies at University of Wisconsin-Milwaukee, as well as one of the initiators of the field of new media studies.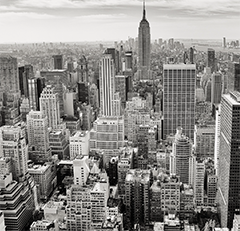 Since the closing 1990s and the publication of Remediation: Understanding New Media (Cambridge MA, 1999; co-authored with Jay David Bolter) Richard Grusin has continued to develop the research fields of media studies and new media studies in particular. Among Grusin's more recent publications are Premediation: Affect and Mediality after 9/11 (Palgrave Macmillian, 2010) and "Radical Mediation" (in Critical Inquiry 42, 2015). Both are key texts on the concept of mediation that elaborate its extension well beyond its traditional bonds to communication and representation. Grusin's engagement with 21st century studies is manifested in works such as Culture, Technology, and the Creation of America's National Parks (Cambridge UP, 2004) and the edited volumes The Nonhuman Turn (University of Minnestota Press, 2015) and Anthropocene Feminism (University of Minnesota Press, 2017).
Organizers
Christer Johansson, Literature, Department of Culture and Aesthetics
Sonya Petersson, Art History, Department of Culture and Aesthetics