Heritage and Borders
EVENT
Date:
21 September 2017, 9.45 AM
-
21 September 2017, 5.00 PM
Venue:
The Auditorium, Department of Culture and Aesthetics, Frescativägen 24E
International and interdisciplinary symposium on heritage and borders with open lectures by scholars from across the world. Keynote lecture by Trinh T. Minh-ha. Free admission.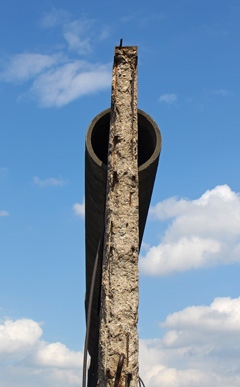 About the symposium
Heritage and borders are inextricably connected. Ever since the passing of the first national heritage laws in the 17th century, and with the establishment of museums for the collection of artefacts and public communication of national history in the 19th century, heritage has been defined – legally and in common sense – by national borders.
As an alternative to the traditional understanding of borders as enclosing and definitely defining stable national identities, critical theorists like Homi K. Bhabha and Trinh T. Minh-ha have offered a different perspective on the border. In their writings, the border is a productive zone where identities are articulated, meanings negotiated, and the border itself is upheld by means of cultural practice.
We see now, in many parts of the world, an intense political interest in borders. There are calls for protection of borders, intensified border controls, and new walls to be built. At the same time there are political, capitalist and academic movements talking of global connections in terms of networks and transnational flows, that appear to make political borders redundant.
The research field of Critical Heritage Studies – which sets out to enquire, analyse and understand how the past is appropriated, valued and used in the present – is now faced with an important challenge. How shall we, as heritage researchers and heritage officials, navigate in this border-focused political terrain? Is there need for radical reinvention of our traditional connections between heritage and borders? What can we learn from historical and contemporary examples of the interplay between heritage and borders? How do we bring important theoretical concepts into practical use, in critical research and in practical heritage work?
The international and interdisciplinary symposium Heritage and Borders is the section of Critical Heritage Studies at the Department of Culture and Aesthetics in collaboration with the Royal Swedish Academy of Letters, History and Antiquities.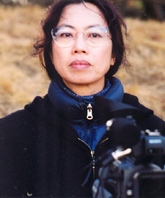 Keynote Lecturer Trinh T. Minh-ha
Trinh T. Minh-ha is a filmmaker, writer, composer and Professor of Gender & Women's Studies and of Rhetoric at the University of California, Berkeley. Her work includes numerous books, such as: Lovecidal. Walking with The Disappeared; D-Passage. The Digital Way; Elsewhere, Within Here. Immigration, Refugeeism and the Boundary Event; Framer Framed; and Woman, Native, Other; as well as eight feature-length films (including most recently, Forgetting Vietnam), which have been honored in numerous retrospectives around the world. She was the recipient of many awards, more recently the Wild Dreamer Lifetime Achievement Award at the Subversive Festival, Zagreb, Croatia; the Lifetime Achievement Award from Women's Caucus for Art; the Critics Choice Book Award of the American Educational Studies Association (AESA); and the Trailblazers Award at MIPDoc in Cannes, France.
Programme, Thursday 21st September, 9:45-17:00
Venue: The Auditorium, Department of Culture and Aesthetics, Stockholm University, Frescativägen 24E. Click at the link to see map.
| | |
| --- | --- |
| 9:45–10:00 | Welcome adress by Peter Gillgren |
| 10:00–11:00 | Keynote lecture: Trinh T. Minh-ha, UC Berkeley: Boundary Events – Resistance and the Creative Everyday |
| | Coffee |
| 11:15–12:00 | Dacia Viejo-Rose, Heritage Studies, Cambridge University: The Porous Boundaries and Edge Effects of Heritage |
| | Lunch break |
| 13:15–14:00 | Cecilia Parsberg, Fine Arts, Lund University: We are Losers and You have to Learn from Us |
| 14:00–14:45 | Mikael Baaz, Law, Gothenburg University: The Preah Vihear Temple Conflict: Heritage, Borders and Peace-Building Resistance |
| | Coffee |
| ​15:15–16:00 | Elisabeth Niklasson, Archaeology, Stanford University: 'Fortress Europe' and the Future of the Past in EU Cultural Policy |
| 16:00–16:45 | Péter Balogh, Regional Studies, Hungarian Academy of Sciences: The Border Site as Heritage: A Resource or a Curse? |
| 16:45–17:00 | Concluding remarks by Anna Källén |

Contact
The Symposium is open and no registration is needed. Coffee will be served at the venue, while lunch have to be organized by the participants themselves in one of the cafés, shops, and restaurants available on campus. Questions are answered by Anna Källén: anna.kallen@su.se.