Constructing an Atlas of Athenian graffiti inscriptions
EVENT
Date:
11 March 2020, 4.00 PM
-
11 March 2020, 5.30 PM
Venue:
Room 509, Department of Culture and Aesthetics, Manne Siegbahn Buildings, Frescativägen 26
Welcome to an open lecture by Dr Konstantinos Avramidis, Lecturer in Architecture at the University of Portsmouth.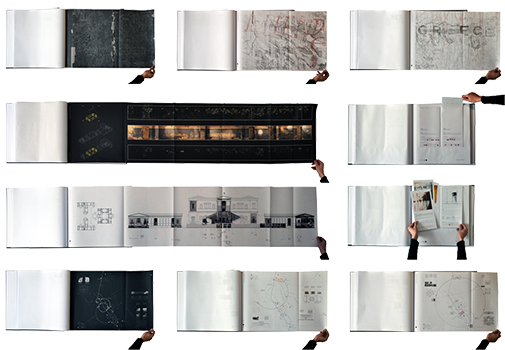 Update 10 March: the lecture will be performed via link
His talk will introduce a methodological exchange between graffiti and architecture. It focuses on a designed book object the spaces of which are curated in such a way to allow us make sense of, navigate in and reconstruct the graffiti landscape of Athens through characteristic surfaces. Presented as an atlas, it offers a close study of three plus one situations in which graffiti has been recorded. The talk discusses how the book, in both drawn and written form, maps graffiti and architecture opening up questions related to each situation.
About Konstantinos Avramidis
Konstantinos Avramidis is a Lecturer in Architecture at the University of Portsmouth and principal editor of Graffiti and Street Art: Reading, Writing and Representing the City (Routledge, 2017).