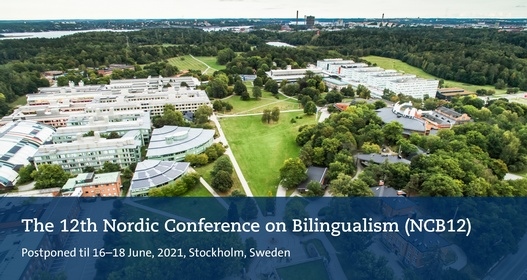 Campus Frescati. Photo: Clément Morin
The 12th Nordic Conference on Bilingualism (NCB12) has been postponed to 14–16/6 2023
The 12th Nordic Conference on Bilingualism (NCB12) has been postponed to 14–16 June 2023. Information will follow.
This long-term postponement makes it necessary to start the conference planning all over again, including the initiation of a new abstract submission process. Unfortunately, this means that all abstracts that were previously accepted are now rescinded.
Any news will be communicated via the conference mailing list and on the conference web page. We thank all devoted participants for your interest in this conference, and we sincerely hope you will return when the time is right.
Sincerely,
/The organizing committee of NCB12
Last updated: April 21, 2022
Page editor: Pia Nordin
Source: Niclas Abrahamsson