Professor Vanessa Barker: Covid-19 poses serious threats to the life chances of asylum seekers
The Stockholm University Engagement Program 'migration and integration' has interviewed Professor Vanessa Barker at the Department of Sociology. She explains her current research on migration and integration and the possible effects of the Covid-10 virus in regards to asylum seekers.
For more information about the engagement program, click here.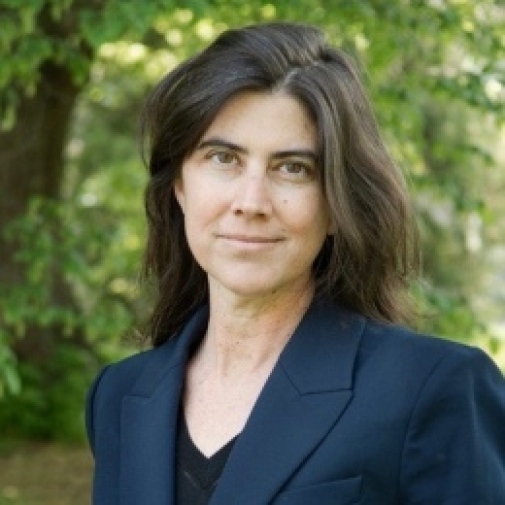 What is your research about?
- My research focuses on long term processes and questions about democracy and border control, welfare states and immigration, the criminalization and penalization of migrants, complex inequalities, and the role of civil society in bringing about social change. It examines how and why societies manage migration and the social consequences of doing so.
Why is your research important?
– Global mobility is a defining feature of our life time and it challenges very basic ideas about who and what makes a society-- and who gets to decide? Migration challenges core ideas about equality, fairness, self-determination, human dignity—universal principles that are assumed to underwrite democratic societies but are often denied to migrants or noncitizens.
– People on the move are the living, breathing reality of a fundamental paradox of modern societies. How societies grapple with this paradox is important to communicate – especially when they rely on coercive means—criminal justice measures, securitization, militarization—to try to solve it.
A halt to the asylum processes increases the precarity of refugees
How does Covid-19 affect asylum seekers in and outside of the country?
– Covid-19 I think poses serious threats to the life chances of asylum seekers. In the European Union, border closures and the near halt to the asylum process have increased the precarity of refugees, asylum seekers and migrants. There are over 40,000 people trapped in an archipelago of legal and social limbo on the Greek Islands as member states have failed to relocate them or evacuate the islands, even in the face of the impending public health crisis.
– If Covid-19 were to reach the refugee camps or hotspots in Greece, which are already strained by the lack of clean water, sanitation, health care workers, medical supplies and open space for social distancing, the health consequences would be grim. Médecins Sans Frontières, Amnesty International, Save the Children, other NGOs and activists have called for evacuation. Yet, there is little action on the part of the European Union or member states to alleviate this situation, apart from the promise of more blankets and medical supplies and resources to speed up 'assisted voluntary returns' so migrants can return home.
For whom is your research relevant?
– People are who directly impacted by coercive and restrictive policies such as asylum seekers, immigrant detainees, and their families. But also policy makers, bureaucrats, politicians, and importantly civil society actors who seek to challenge or change existing border control measures. Understanding the social consequences of borders is essential for the general population— as "the people" are often invoked to justify restrictive measures.
Read more about all engagement programs at Stockholm University
Senast uppdaterad: 15 juni 2020
Webbredaktör: Anna Frykholm
Sidansvarig: Områdeskansliet för humanvetenskap